Wednesday - September 4th, 2014
Todays Miles: 8
Cumulative Miles: 26
Woke up early having to pee. Darn, it was still dark out. I hate having to go out into the cold blustery dark to pee. Got back into the tent and slept for maybe another hour. After that we got up and immediately started tearing down camp. Had everything ready to go, then realized I couldn't find my camera. So I tore my bag apart to find it. We re-packed my bag and were on our way. My legs were feeling a little stiff and weak in the morning. We said a quick prayer for strength and endurance, kept our heads down, and plodded along at a consistent pace. We were able to somehow knock the first 2.5 miles out in no time at all. After that, we started to see why this area is called Pictured Rocks.
We got to a section called the coves, which was amazing. The waves were beating off the rocks. It was insane how powerful the waves were.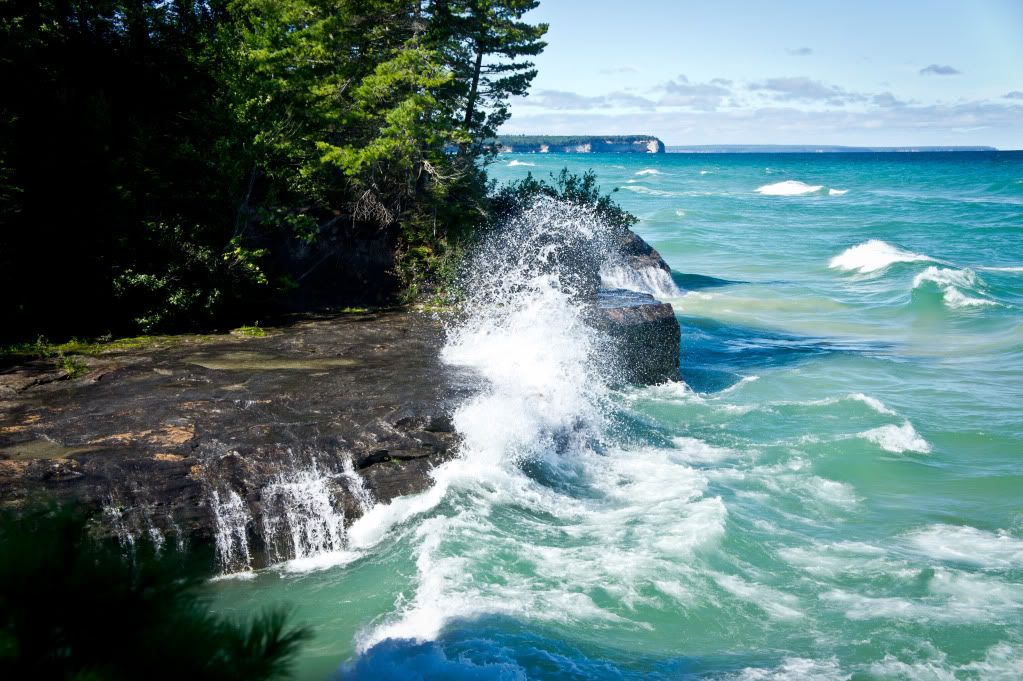 The rest of the day was spent enjoying the views from the top of the cliffs. We had lunch in our ENO's on top of one.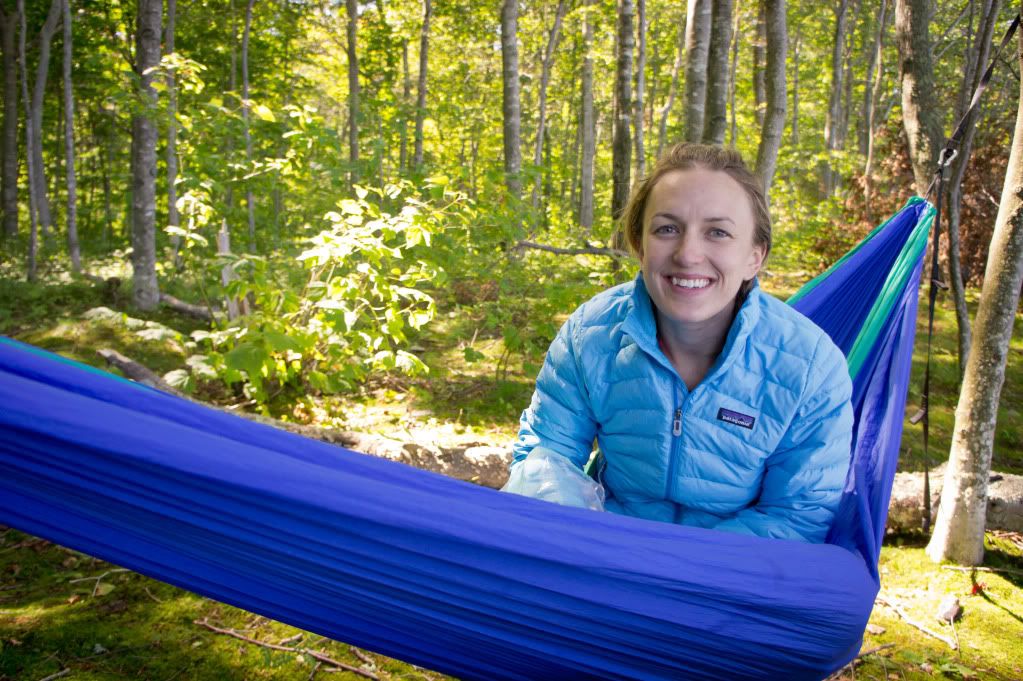 We passed Spray Falls.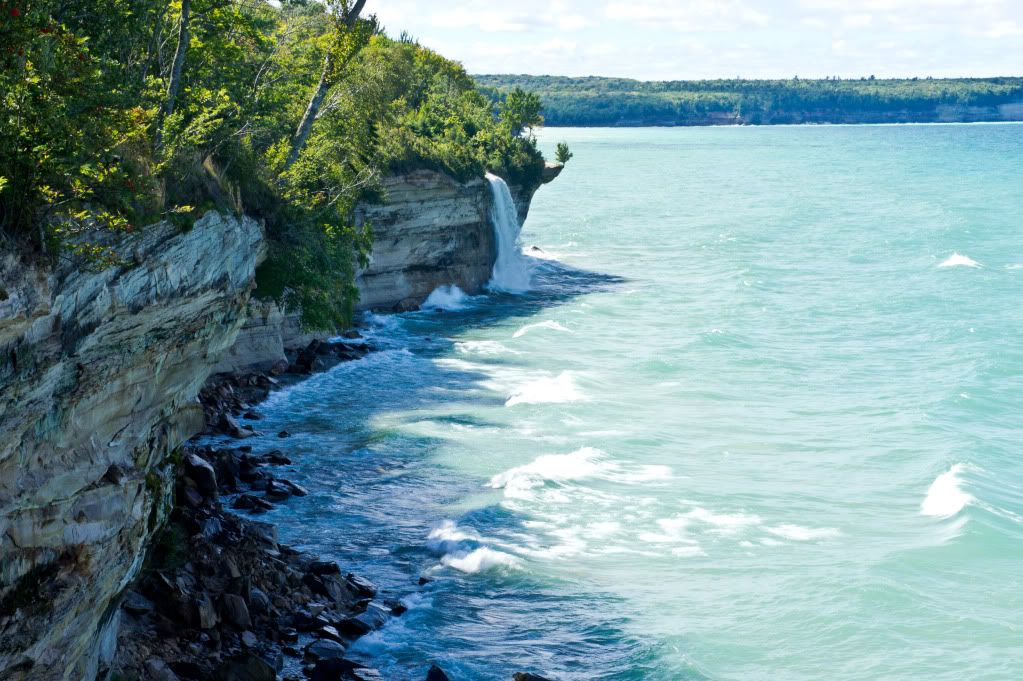 Some of the trails were pretty muddy, which slowed us down a bit. As well, I had a blister and Jamie had a bruised heel and toe nail. We were really feeling it by the end of the day. It is always a feeling of relief when you get to your goal for the days. Today's goal was Chapel Rock and Chapel Beach. It was a great place to finish the day.
We have a great campsite.
Chapel Rock was amazing.
After dinner, Jamie and I sat on the beach and watched the sunset. It was cold but the view made it worth it. I could photograph here for days.
It was a good day on the peninsulas.